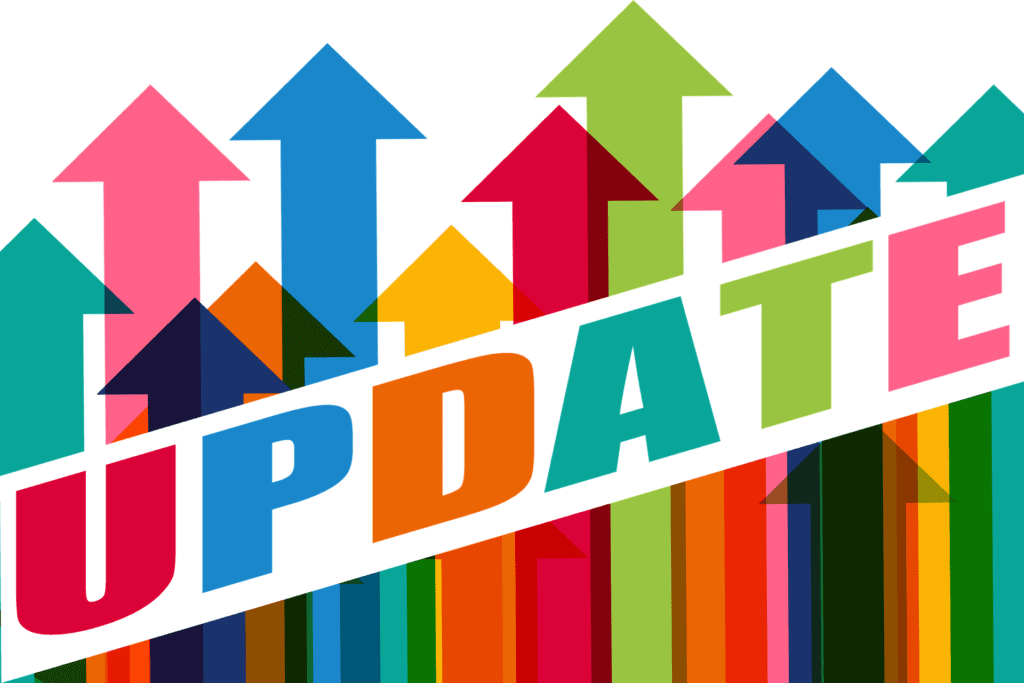 Community Update: October 9, 2020
Dear Cedar Lane residents, family & friends,
The arrival of fall has always felt like a time of new beginnings – a fresh start. There are plenty of things to be optimistic about, including the fact that Cedar Lane remains free of any known cases of COVID-19. Here are the other news items for this week:
Limited Visitation Resumes Monday, October 12
We know that in-person visits with loved ones is one of the most anticipated activities in our reopening plan. Cedar Lane will begin safely welcoming visitors back on campus on a limited basis starting Monday, October 12, 2020. We are starting by welcoming back the family members and friends of residents. You will notice that we are using a new screening form that asks for more detailed information that will be important in the event of contact tracing.
Residents are asked to limit visitors to two at a time. Visitors must agree to enter through the front door only, pass the temperature check and health screening at the Front Desk, use the hand sanitizer, wear masks, social distance, and avoid congregating in common areas. Preventative measures remain in place, including frequent sanitization of high-touch areas.
New residents must still self-quarantine for 14 days before receiving visitors. You will find a complete rundown of our visitor guidelines attached to this update. Visitation can only continue if Cedar Lane remains free of COVID-19 cases. It is important that every resident and family member abide by the guidelines to limit potential spread.
Further Reopening News
Given the population we serve, we are taking a cautious and measured approach to reopening. Our first step is welcoming back family members and friends. When that step is proven successful, and we feel ready to move forward, we will announce plans for bringing back delivery personnel, agency representatives, the podiatrist, hair salon staff and activities. Please be patient as we move through the reopening process thoughtfully, to ensure that our efforts are sustainable and safe.  
Columbus Day County Closings
Cedar Lane offices will be open on Columbus Day, Monday, October 12. However many county offices and operations will be closed or have reduced hours due to the holiday.
COVID-19 testing at 21580 Peabody Street, Leonardtown will be closed for the holiday. Appointment-free, walk-up COVID-19 testing at SMCHD's Harm Reduction Program office in Lexington Park will operate from 8:00 a.m. – 12:00 p.m. Both testing sites will resume normal business hours on Tuesday, October 13, 2020.
There will be no DOA&HS meal delivery on Monday; deliveries will resume Tuesday, Oct. 13.
All St. Mary's County Libraries will be closed Monday, Oct. 12, 2020.
The Garvey, Loffler, and Northern Senior Activity Centers remain closed due to COVID-19.
The St. Mary's Transit System (STS) will operate under a regular schedule.
Cedar Lane's Annual Meeting will be held on Monday, October 26 at 10 a.m.
All residents, employees and directors are considered members of our organization and are invited to participate. Due to ongoing public health issues arising from COVID-19, the Annual Meeting will be conducted by conference call this year. We hope you will call in and listen to the formal proceedings of the Annual Meeting, followed by a brief business update of the organization and election of board members who will take office January 1, 2021. Annual meeting materials, including biographies of the candidates, will be distributed prior to the Annual Meeting. At the end of the meeting, three participating residents will be randomly chosen to win $50, $75 or $100 off rent. Residents with limited minute phone plans are encouraged to call from a landline if possible.
Share Food Network
The SHARE Food Network is a non-profit, community-based organization dedicated to offering healthy, nutritious groceries at a roughly 50 percent discount over grocery store prices. October food orders are due by October 19. If you would like to learn more, see channel 2 on your TV or call the Front Desk and ask for Crystal. Delivery can be arranged!
 Stimulus Checks
November 21 is the last day to claim your stimulus payment. Most eligible U.S. taxpayers have automatically received their Economic Impact Payment. Some may need to provide their information by November 21 if they have not received their payment yet. If you need assistance, please call the Front Desk and ask for Kirk or Crystal. 
Need a Ride to the Polls?
The Service Coordinators have found a local organization that may be able to provide residents free rides to the polls for Early Voting and Election Day voting. We need to provide an estimate of the number of residents who would be interested in using this service. Please call the Front Desk and ask for Crystal or Kirk if you are interested.
Stay well and have a safe weekend!
Sincerely,
Beverly Stickles, President & CEO, Cedar Lane Senior Living Community