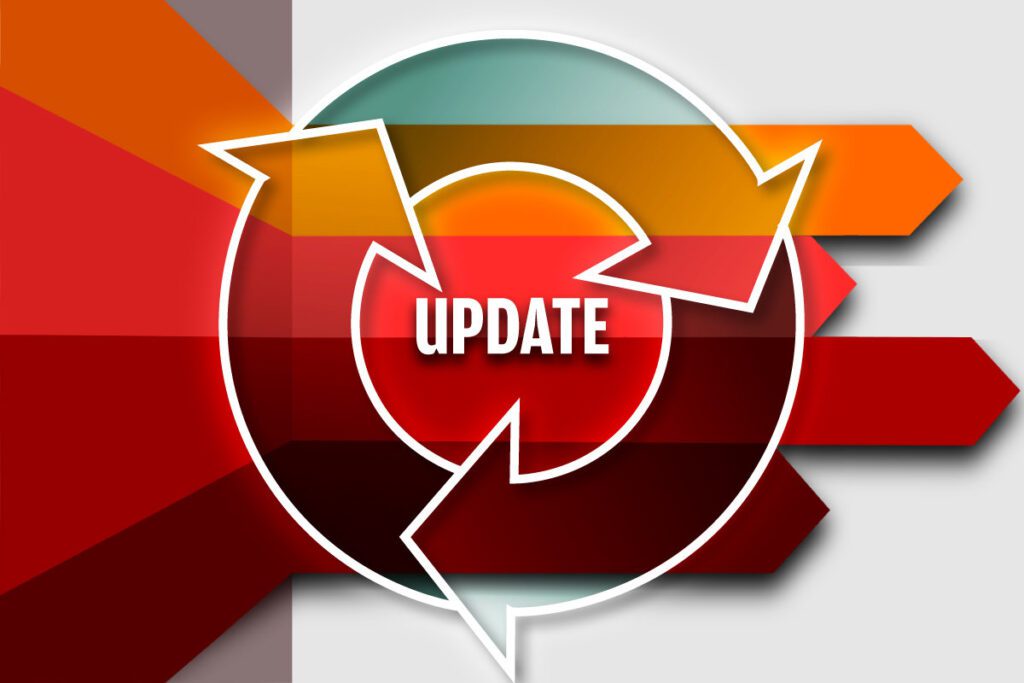 Dear Cedar Lane residents, families & friends,
Happy November! This season of gratitude reminds us to be thankful for the positive things happening in our lives. Here is a roundup of news from Cedar Lane:
No Known Cases of COVID-19
As of today, there are still no known cases of COVID-19 within our community. (I will never grow tired of writing that sentence.) However, we cannot afford to let our guard down. As Governor Hogan said in yesterday's press conference, the warning lights are flashing. "Just wear the damn mask." Maryland's positivity rate is climbing. Please continue to do your part to slow the spread by wearing a mask, social distancing, washing your hands or using the provided sanitizer every time you enter the building.
 Thanksgiving Feast Delivered Free to Your Door November 24
Friends of Cedar Lane will treat all residents to a traditional Thanksgiving dinner with door-to-door deliveries starting at 3 p.m. on Tuesday, November 24. The menu will feature home-style turkey and dressing, sweet potatoes, green beans, a dinner roll and pumpkin pie from Cracker Barrel. They know comfort food! If you DO NOT wish to receive the meal, call the front desk at 301.475.8966 and ask for Wanda by Thursday, November 12, 2020.
Grand Prize Raffle Winner Donates $10,000 Prize Back to Cedar Lane
When Pat McGowan of Florida bought his ticket for The Big Raffle, he had no idea he would soon win the $10,000 Grand Prize. Instead of using the money to pay bills, buy a luxury item or take a dream trip, he chose to donate the entire prize amount back to Friends of Cedar Lane. He donated the money in honor of his mother-in-law Mary McLaughlin, who once lived here. For the first time in the raffle's history, all 400 tickets were sold. The event raised a record-setting $38,000 for the residents of Cedar Lane.
Congratulations to Three Annual Meeting Prize Winners
Thanks to everyone who participated in the Annual Meeting conference call last week. We want to congratulate Frances Quade, Ben Bolinger and Marjorie Beaudwin, who were randomly chosen from all participants to win money off November's rent.
Here are news items from around the County:
Get Free E-news Bulletins from the Senior Activity Centers
From book club and tai chi sessions to coffee chats, the county's Senior Centers are offering fun and educational programs online. They will even teach you how to use Zoom! To sign up for their free e-news bulletin, which goes out the 2nd and 4th Wednesday of each month, email senioractivitycenters@stmarysmd.com.
St. Mary's County Art Council Online Events
Do you like live stream concerts? Virtual tours? Online classes and tutorials? Daily art challenges? They are waiting for you at www.stmarysartscouncil.com.
 New Charlotte Hall Veterans Association Clinic Now Open
The new community-based outpatient clinic located at 29640 Three Notch Road in Charlotte Hall officially opened November 2, 2020. Veterans can enjoy quality health care services including primary care, mental health, nutrition, social work services and telehealth technology. The clinic is open 8:00 a.m. to 4:30 p.m. Monday through Friday. To make an appointment, call 301-884-7102.
Free Document Shredding Event November 7
The Department of Public Works & Transportation will hold a document shredding event at the St. Andrews Landfill (44837 St. Andrews Church Road) from 8:00 a.m. to noon. Each person is welcome to bring up to three standard bankers' boxes (10"H x 12"W x 15"D) of confidential documents to be shredded. Please refrain from bringing non-confidential items like newspapers and magazines, which can be recycled at any convenience center.
Your Community Cares about You
Since our last update, Cedar Lane was "booed" with Halloween goodie bags from the 8th graders at Father Andrew White School, Girl Scout Troop 1166 dropped off "potsativity" plants for residents, the Town of Leonardtown donated fabric face masks, and Southern Maryland Food Bank treated all interested residents to a free shepherd's pie dinner. We are so grateful for the continued outpouring of kindness and support from the community.
Sincerely,
Beverly Stickles
President & CEO
Cedar Lane Senior Living Community