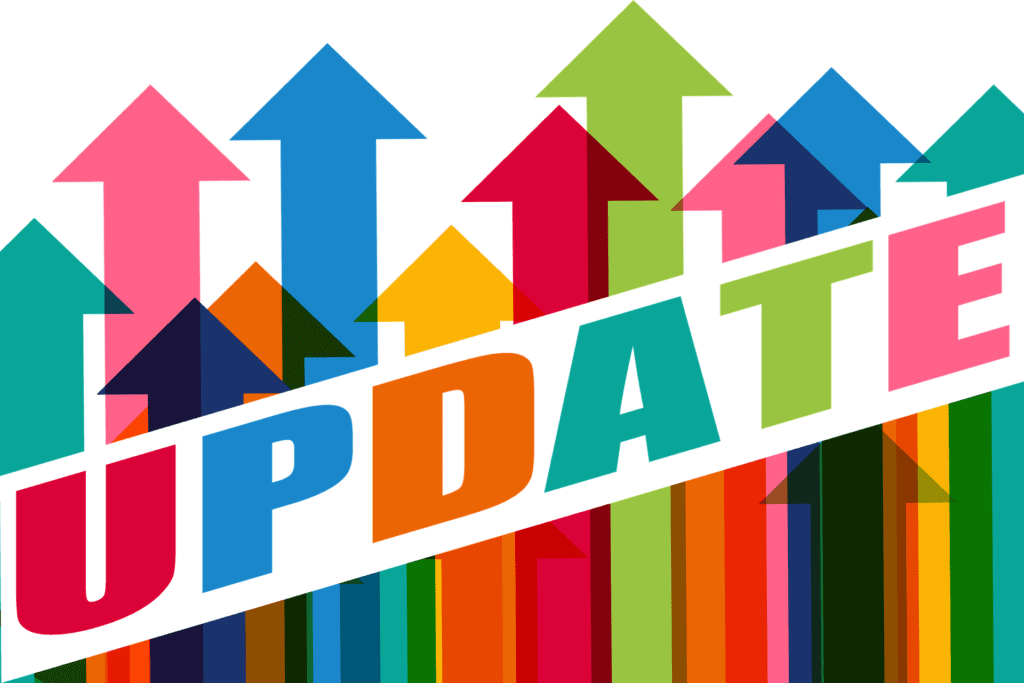 Dear Cedar Lane residents, families & friends,
This week was a big one for Cedar Lane. On Monday at 11 a.m., we learned the St. Mary's County Health Department could make COVID-19 vaccines available to our community members in just 24 hours' time. While this was not part of the original plan, it was an important opportunity we simply could not miss.
After a mad scramble to register residents, schedule time slots, and set up for the onsite clinic, I am proud to report that 151 residents, employees and caregivers received their first dose of the Pfizer vaccine. Thank you all for your cooperation with this momentous undertaking.
Important reminder:
COVID-19 vaccines require two doses for full protection. We cannot consider ourselves protected until a week or two after we have received the second dose. It is still imperative to wear your mask, wash your hands frequently, and social distance from everyone outside your household.
 COVID-19 update:
Rates of new COVID-19 cases in St. Mary's County soared to an all-time high as of January 3, 2021. Every trip to the grocery store or gas station carries a risk of community transmission. This week we learned that a member of our extended community (not a resident or a Cedar Lane employee) tested positive for COVID-19. This individual is quarantining off campus. We also have two residents in self-isolation on campus due to potential exposure. If you think you have symptoms of COVID-19, please quarantine at home and contact your healthcare provider about testing.
Second COVID-19 Vaccine Clinic at Cedar Lane:
Our second vaccination clinic will take place during the first week in February. We will provide more information as it becomes available.
We will be required to re-register everyone receiving vaccines.
Residents or staff members who were not vaccinated at the first clinic can get their first dose on this clinic date.
It is very important that you keep the Vaccination Record Card that you received in a safe place and bring it with you to the next clinic.
Wear clothing that allows your upper arm to be easily exposed, like a short-sleeve or sleeveless shirt.
  Martin Luther King Jr. Day – Monday, January 18
Cedar Lane offices will be closed on Monday, January 18, 2021 in honor of Martin Luther King Jr. Day.
The Department of Aging & Human Services will also be closed that day. DOAHS meal delivery that regularly takes place on Monday will take place on Tuesday, January 19 instead.
The St. Mary's Transit System and ADA will operate on a normal schedule. However, the statewide Special Transportation Assistance Program will not operate on January 18.
Reserve Your Free Meal from Mike's Bikes – Thursday, January 28
The thoughtful people who run Mike's Bikes in Lexington Park would like to treat Cedar Lane residents to a free meal on Thursday, January 28, 2021. The meal will be delivered door-to-door by staff starting at 1 p.m. It will feature baked chicken, green beans, mashed potatoes, mac-n-cheese and a roll. To reserve your meal, call the Front Desk and ask for Kirk or Crystal.
Monthly Free Fresh Produce Program to Begin Late February
Brenda DiCarlo and her Snack Pack team from the Southern Maryland Food Bank are starting a produce delivery program for Cedar Lane residents. Each month, late February through June, they will deliver approximately six pieces of fresh produce to every resident who wishes to receive it. A survey is attached to this update (for residents only). If you are interested in receiving a monthly produce delivery, please fill out the survey and drop it off with the receptionist at the Front Desk no later than January 30, 2021. If you do not return the survey, you will not receive the produce. If you have questions, call the Front Desk and ask for Kirk or Crystal.
Farewell to Wanda Fenwick
I want to share with you that Wanda has resigned her position as my executive administrative assistant. I will miss her positive, "can do" attitude. Please join me in sending her positive thoughts and wishing her the absolute best in 2021.
I wish you all safe and happy holiday weekend.
Sincerely,
Beverly Stickles
President & CEO
Cedar Lane Senior Living Community