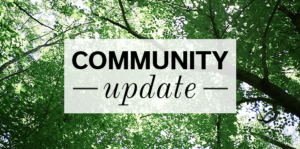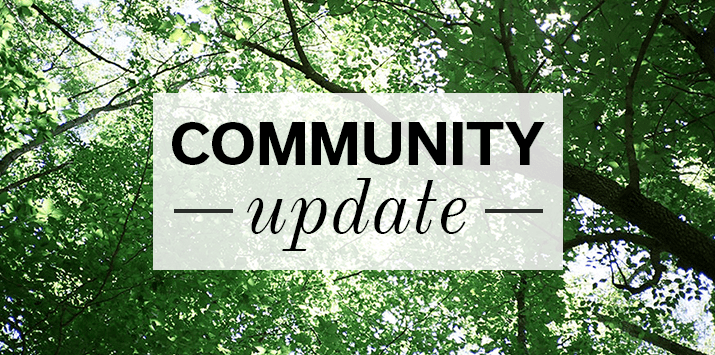 Dear Cedar Lane residents, families & friends,
The weather isn't ideal, but the month of February does give us several reasons to celebrate, including Black History Month, Valentine's Day, Mardi Gras, Presidents' Day, and the completion of the second COVID-19 vaccine clinic at Cedar Lane. Do you want another reason? As of today, we have no active cases of COVID-19.
How many community members received vaccinations last Sunday?
At the end of the day, 153 residents, 16 staffers and 8 certified caregivers received vaccinations on February 7 at Cedar Lane. The vaccine clinic began on time, ran smoothly, and enabled everyone to safely social distance. Best of all, we had no severe reactions to report. I personally heard from many of you that it was a very good experience. I'm grateful to everyone who participated, including the healthcare workers who came out in the snow to ensure we received our vaccines.
Third vaccine clinic
If you have received two doses of the vaccine, congratulations – you are done! The Health Department will conduct a third (much smaller) vaccine clinic at Cedar Lane for community members who have not yet received both shots. We will announce the date once the Health Department has confirmed it. If you are a Cedar Lane resident or certified caregiver and want to receive the vaccine, please call the Front Desk at 301-475-8966 and ask for Crystal or Kirk to register.
Vaccinations make you safer but not bulletproof
The vaccine will work with your immune system so it will be ready to fight the virus if you are exposed. Currently, it is unknown if the vaccine prevents you from transmitting COVID-19 to other people, even if you're not sick. The combination of getting vaccinated and following the CDC's recommendations to protect yourself and others will offer the best protection from COVID-19. For now, we must continue to wear a mask, practice social distancing and wash our hands frequently.
Presidents' Day – Monday, February 15
Staff will be working on Monday, and will be reachable by phone.
Kirk and Crystal will deliver DOA&HS meals on Monday as usual.
The St. Mary's Transit System (STS) and ADA will operate on a normal schedule for President's Day.
 Fat Tuesday Feast – Tuesday, February 16
It's Mardi Gras time! The Friends of Cedar Lane will treat residents to a festive dinner of Nawlins Fish n' Shrimp, lightly spiced Jambalaya Rice, steamed broccoli and garlicky butter rolls prepared by Flavaz Catering. Staff members will oversee door-to-door deliveries starting at 2 p.m. Please plan to be home and remember your mask when answering the door.
 Do you need to arrange a video visit with your doctor? Would you like to join your loved ones for a virtual visit on "Zoom?"
Cedar Lane has iPad tablets to lend to residents – free of charge! You can use these tablets to surf the internet, have a telehealth meeting with your doctor, check in with friends on social media, shop online, or stay connected with the people you care about while maintaining a safe social distance. Tell us what you want to do and we can show you how! The iPads are available 7 a.m. to 4 p.m. Monday through Friday (weekends on a case-by-case basis.) Please make an appointment in advance by calling the Front Desk and asking for Kirk Turner or Crystal King in Service Coordination.
Wintery Weather Weekend
The forecast is calling for a mix of sleet, snow, rain and freezing rain through the weekend. Plan to stay in and avoid travelling if you can, and use extreme caution if you must go out. When venturing outside watch your step. Paved areas and sidewalks could be icy and slippery, increasing your risk of a fall and injury.
Lock Replacement Project
We are awaiting confirmation from the vendor on the date for installation of Cedar Lane's new contact-free door locks. Lock replacement will begin with the Colton-Weinberg Building. We will provide advance notice of your door lock installation.
 Eric Golden Starts February 22
Last but certainly not least, Eric Golden, Cedar Lane's incoming President & CEO, is wrapping up his last week at Mount Royal Towers in Alabama and packing his bags for Southern Maryland. He will join me here on property February 22 and is looking forward to meeting the fantastic people who call Cedar Lane home. 
I wish you all a nice weekend. Valentine's Day is a holiday everyone can celebrate. This is a great time to let your family members, friends and neighbors know just how much they mean to you.
Sincerely,
Beverly Stickles, President & CEO