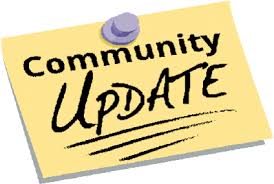 Dear Cedar Lane community members,
I have several announcements for you this week, as Cedar Lane takes another step in our reopening process. Thanks to our community's amazing vaccination rates, I am happy to announce the easing of several restrictions.
The following new policies echo the latest guidance from Maryland Governor Larry Hogan and the CDC. They will take effect as of Friday, May 7, 2021.
We're Eliminating Temperature Checks for Residents and Staff Members
While vendors, visitors and caregivers will still receive screenings at the Front Desk, Cedar Lane residents and staff members may forgo temperature checks as they come and go.
We're Opening the Main Doors to the Burch and Colton-Weinberg Buildings
As of Friday, the main entrances to Building II and Building III will be open for residents' use. Visitors must still enter through the Front Desk to sign in and receive a temperature check.
We're Easing our Mask Policy
As per CDC guidelines, those who are vaccinated can gather indoors with fully vaccinated people without wearing a mask or physical distancing, if they choose. You can also forgo your mask outdoors while on campus. This includes residents and staff. Please note that visitors, vendors and caregivers are still required to wear masks when inside Cedar Lane's buildings.
Visitors Are Once Again Welcome Seven Days a Week
Visitors are still required to sign in and out at the Front Desk. Residents are asked to have visitors depart Cedar Lane by 11 p.m. each evening. Overnight visits are not permitted at this time.
Offsite Group Outings Are Back
I've given Tonya the permission to proceed with off-campus field trips and outings. Remember, you will still need to adhere to the current social distancing and masking policies at your destination.
Please Monitor Your Health
As restrictions are eased, it's important for each of us to pay close attention to our health. If you are experiencing COVID symptoms, please isolate in your apartment for a minimum of 7 days.
Parking Lot Project Postponed Due to Weather
Due to rain in the forecast, the parking lot sealcoating project originally scheduled to begin this Friday and Saturday is postponed. Stay tuned for further details.
Meal in Celebration of Mother's Day – May 7
Friends of Cedar Lane is treating residents to a meal of roasted chicken legs, macaroni and cheese, mashed potatoes with gravy, rolls, and mixed vegetables with Garlic Butter Sauce. The caterer for this meal is Flavaz. Today is the final day to RSVP to the Front Desk (301-475-8966) if you would like to reserve this meal. Door-to-door delivery will begin at 2pm on Friday.
Produce Stand Returns – May 13
The Southern Maryland Food Bank team will be back to hand out more free produce on the Cedar Lane patio. Pick-up times are as follows: Building I 10:30 a.m. – 11: a.m. Building II 11:00 a.m. – 11:30 a.m., Building III 11:30 a.m. to 12:00 noon. Bags will be provided but you may want to bring your cart to carry your goodies home.
Thanks to the Tenants Who Attended a Resident Forum Session
I would like to express my sincere appreciation to those of you who came to one of the "Ask Eric" sessions this week. Your feedback is important to me, because no one knows Cedar Lane better than you. I am grateful for the opportunity to hear what's on your mind and listen to your suggestions.
Thank you all for diligence in keeping our community safe. The care you have shown in protecting each other is the reason we can now safely ease some restrictions. I look forward celebrating the small and big milestones with you all.
Sincerely, 
Eric Golden, President/CEO