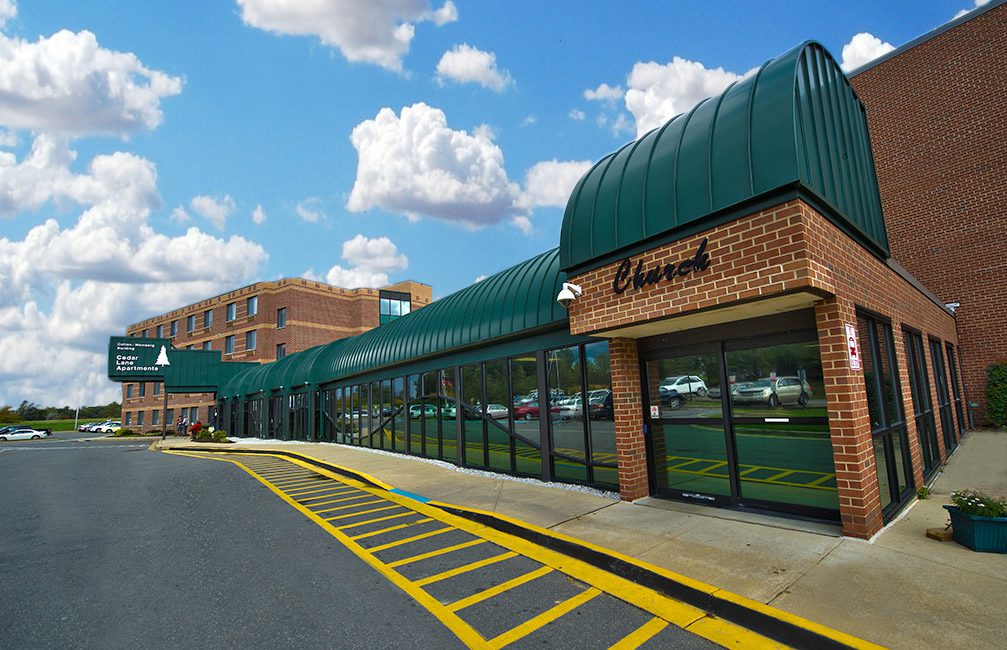 In 1969, visionaries from local churches, government service groups and the community came together with the goal of creating a residential development specifically for elderly residents in St. Mary's County. The group, led by F. Elliott Burch, Sr., Dr. Patrick Jarboe and Father Gregory Malena, formed a non-profit organization to finance the concept.
Our founders' vision for an affordable housing community raised the bar for senior housing not only in St. Mary's County, but throughout the state. With a building loan from the U.S. Department of Housing and Urban Development, a generous donation of land from Elizabeth Mattingly Church, and an outpouring of support from the community at large, St. Mary's Home for the Elderly broke ground in Leonardtown on February 15, 1976.
Named for its land benefactor, the Church Building opened its doors in 1977 and was the first 4-story building in St. Mary's County. Beyond affordable apartment housing the Church Building offered a dining hall, clinic, lounge, beauty salon, library and store. Soon after, the organization began operating as Cedar Lane Apartments. A reputation for quality senior housing resulted in constant demand, and plans for a second building were quickly underway. In 1982, the Burch Building opened, adding another 50 apartments to the complex.
As the years passed, Cedar Lane adapted to meet the changing needs of residents and the community. Generous grants from the Colton Endowment and the Harry and Jeannette Weinberg Foundation allowed Cedar Lane to construct a third building. The Colton-Weinberg Building opened in 2002 featuring 30 market-rate apartments.
In 2005, Friends of Cedar Lane was established as a separate 501(c)(3) non-profit organization, to serve as our dedicated fund-raising affiliate. Friends of Cedar Lane provides invaluable funding to help cover the cost of programs and services for our low-income residents. Friends' fundraising activities include soliciting cash and in-kind donations and grants, an annual raffle and other special events.
In 2012, the organization changed its name to Cedar Lane Senior Living Community. Today's Cedar Lane offers 195 apartments for independent living, a robust service coordination program, engaging activities, hospitality services, receptionist services, on-site maintenance and so much more.