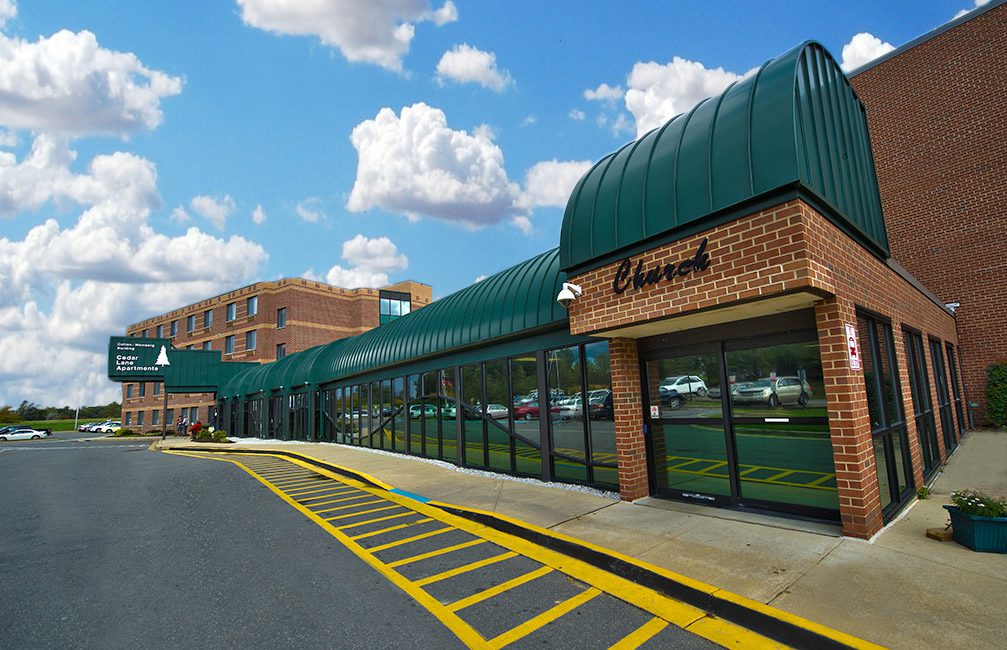 In 1969, a group of visionary members from local churches, government service groups and the community began working to establish a housing program for the elderly residents in St. Mary's County. Their goal was to allow seniors who needed some assistance and supportive services to maintain their independence for as long as possible rather than face early placement in domiciliary care. Over the next eight years, the group led by F. Elliott Burch, Sr., Dr. Patrick Jarboe and Father Gregory Malena formed a non-profit organization and set out to finance the program independent of local government.
Our founders' vision for a state-of-the-art facility and program that would provide affordable housing and assist elderly residents with daily needs raised the bar for senior housing not only in St. Mary's County, but throughout the state. After several years, the U.S. Department of Housing and Urban Development was convinced of the need and provided a loan for the building. Thanks to a generous donation of land from Elizabeth Mattingly Church, and donations from the community, St. Mary's Home for the Elderly broke ground on February 15, 1976.
The doors to our first building – and the county's first 3-story building – opened in 1977. Named for our land benefactor, the Church Building featured 129 studio and one-bedroom apartments, a full-service dining hall, clinic, chapel, lounge, beauty salon, library and store. Soon after, we began to operate as Cedar Lane Apartments. Our reputation for placing the needs of the elderly as top priority resulted in a constant demand and plans for a second building were quickly underway. In 1982, the Burch Building was opened adding another 50 one- and two-bedroom apartments to the complex. As a HUD-approved facility, all qualified residents (based on income and/or disability) received rent subsidies.
As the years passed, Cedar Lane adapted to meet the changing needs of our residents and the community. In 1996, we became the first HUD-facility in Maryland to offer a licensed Assisted Living (AL) program.
By the late 1990's, we continued to face a demand for housing and support services from seniors throughout the community. Generous grants from the Colton Endowment and the Harry and Jeannette Weinberg Foundation allowed us to construct a third building (our first building to operate independent of HUD). The Colton-Weinberg Building opened in 2002 featuring 30 modern, market-rate, one- and two-bedroom apartments catering to low- to moderate-income residents.
In 2005, Friends of Cedar Lane was established as a separate 501(c)(3) non-profit organization, to serve as our dedicated fund-raising affiliate. Friends of Cedar Lane provides invaluable funding to help cover the cost of programs and services for our low-income residents. Friends' fundraising activities includes soliciting cash and in-kind donations and grants, an annual raffle and other special events.
We marked our 35th Anniversary in 2012 by changing our name to better reflect who we are Cedar Lane Senior Living Community.
For 20 years Cedar Lane proudly served Assisted Living Residents. In 2017 the leadership acknowledged a needed change in direction, shifting away from Assisted Living services and focusing on affordable housing for independent seniors. Now we celebrate 40+ Years of Excellence with facility upgrades, a host of amenities, a full calendar of activities, and optional support services like housekeeping and laundry, reflecting the needs and desires of today's seniors. Our mission remains the same to offer the best in affordable independent living.