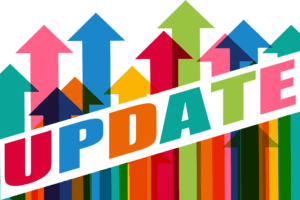 Dear Cedar Lane tenants, families and staff members,
I'm excited to share some happy news with you in my first update to the community as Cedar Lane's new President & CEO. Following the latest directives from health experts and Governor Hogan, we have a plan to ease some social restrictions, while minimizing the health impacts of COVID-19. After the ultimate year of no, no, no, l hope you are ready to say a big, safe yes to some exciting changes:
YES TO VISITATION RETURNING – APRIL 1, 2021
The campus is currently closed to visitors.
Beginning April 1, 2021, visitors will be welcomed to Cedar Lane during the hours of 8 a.m. to 5 p.m. Monday through Friday.
Please limit your visitors to two at a time.
See the attachment for complete visitor guidelines.
YES TO ACTIVITIES RETURNING – APRIL 1, 2021
Cedar Lane's activity coordinator, Tonya Tyer, is working on an April calendar of small group activities and gatherings with sanitization and safety procedures in place. Yes, that includes everyone's favorite – Bingo!
Cedar Lane will offer planned activities in sessions on a sign-up basis to keep group sizes manageable.
YES TO ONGOING COVID-19 SAFETY GUIDELINES:
Masks and social distancing in all public spaces are still mandated
by the State of Maryland and will be enforced at Cedar Lane.
Anyone entering the building must use the main entrance.
Everyone entering the building must pass a temperature check.
RESULTS OF COVID-19 VACCINATION CLINICS AT CEDAR LANE:
When I received the final counts of participants in Cedar Lane's vaccination clinics, I was amazed. These numbers are unheard of in other communities. Way to go, Cedar Lane! I want to thank everyone who came out to the clinics for being part of the solution. Here are the numbers:
Church Building – 74.29% vaccinated
Burch Building – 88% vaccinated
Colton-Weinberg Building – 90.3% vaccinated
Campus Total – 81.13% vaccinated
I encourage anyone who hasn't received the vaccine and would like to, to call St. Mary's County Department of Aging & Human Services at (301) 475-4200, ext. 1049 for assistance making an appointment.
SELF PICK-UP FOR DOA&HS MEALS BEGINS WEDNESDAY, MARCH 17:
Beginning this Wednesday, staff will no longer be delivering the meals provided by the Department of Aging & Human Services. Residents who participate in the meal program can pick up their packaged meals in the Dining Room the following days and times:
Mondays: 11:30 a.m. to 12:30 p.m.
Wednesdays: 12:15 p.m. to 1:15 p.m.
Please come prepared to carry your bag(s) back to your apartment.
TWO OF THREE BUILDINGS HAVE RECEIVED NEW DOOR LOCKS
The lock installers are making great time! They have completed the lock replacements in the Burch and Colton-Weinberg Buildings, and are now working their way through the Church Building. Family members who need to exchange their old key cards for a new key fob can inquire at the Front Desk.
WINDOW REPLACEMENT PROJECT IN THE CHURCH BUILDING
Here's more good news. We have signed a contract to replace select windows in the Church Building, with a tentative start date in April.
SOCIAL DISTANCING REMINDER
Over the coming days, you will see some of the seating returning to hallways and common areas. Residents are welcome to use them, but please remember to keep a safe social distance of six feet or more between you and your neighbors, and not block hallways so that others may pass.
Thank you for being attentive to our policies as we slowly and thoughtfully start our reopening plan. I appreciate your commitment to all safety practices. By carefully managing these initial reopening steps, we are setting the course for a successful 2021. Together, we can make great things happen!
Sincerely,
Eric Golden
President & CEO