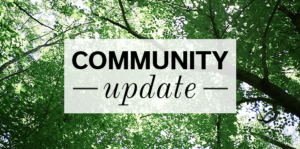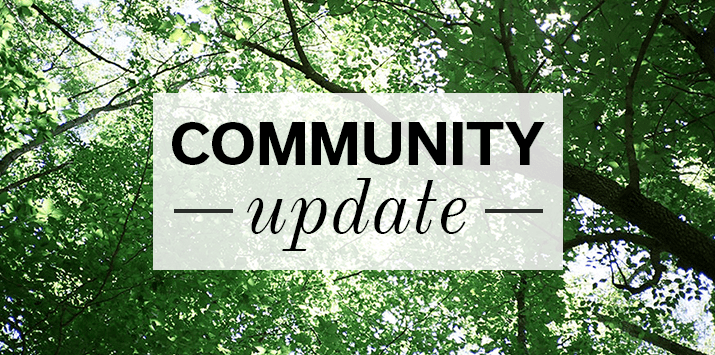 Dear community members,
Announcing a REAC Inspection for the Burch Building on June 22
A HUD-certified inspector, accompanied by a Cedar Lane staff member, will perform a mandatory inspection of Building II beginning at 9 a.m. This will include all building exteriors, systems, all common areas and a random sampling of apartments. As a resident, it is your right to decline an inspection of your unit, but the inspector will be required to select another apartment in its place.
June Activity Calendar is Filled with Fun Things to Do
It's a new month, which means new opportunities to have some laughs and make some memories. We've got live bands, sing-a-longs, a Father's Day car show and the Olde Town Pub Wing Wagon coming your way this month. I encourage you to pick up an activity calendar and discover the excitement that's waiting outside your door.
Visit the General Store for Cold Drinks and More
The store's grand opening has been a success and I understand several residents won great door prizes. Come on in if you're looking for a box of tissues, a little snack, or an ice cold beverage. We can fix you up!
Complimentary Coffee Service Resumes Monday, June 14
If you love coffee the way I love coffee, you'll be glad to hear that morning coffee will return to the Dining Room from 8am-10am every Monday through Friday, starting June 14. To go with your coffee, the General Store will soon carry pre-wrapped morning pastries, cinnamon rolls and other baked goods.
Courtesy Carts
You asked. We listened! Cedar Lane has purchased three new grocery carts for residents. Feel free to use them to help transport your groceries to your apartment. The carts are kept at the Front Desk, and in the front stairwells in the Burch and Colton-Weinberg Buildings. Please return the carts when you are finished with them so your neighbors can enjoy them too.

Reminder About Cedar Lane's Drug Policy
Cedar Lane is smoke-free and illicit-drug free. Illicit drug use or sale is not only against the law, but grounds for eviction from subsidized housing. As stated in the Resident Handbook, failure to comply with the drug-free policy is considered a lease violation and Cedar Lane will pursue termination of tenancy.
Sunshine Committee is Back in Action
Cedar Lane's Sunshine Committee recently played "catch up" by welcoming all of the residents who have moved in since the start of the COVID-19 health crisis. We know this was not the easiest time to join a new community. Many of you had to quarantine when you moved in. Now, we want you to know how much we appreciate having you here.
Scam Alert
We have received reports of scammers sending fake Amazon emails and phone calls. As a reminder, if you receive an email or phone call like this, DO NOT click the link or give any information to the caller. If you have any questions please call the Front Desk and ask for Crystal or Kirk in Service Coordination.
Until next time, I will be working to make sure you know that Cedar Lane is a place where people matter. As always, I welcome your comments and feedback at egolden@cedar-lane.org or 301-475-8966 extension 10.
Sincerely,
Eric Golden President & CEO