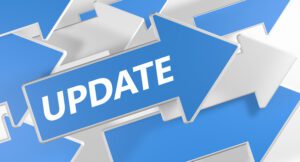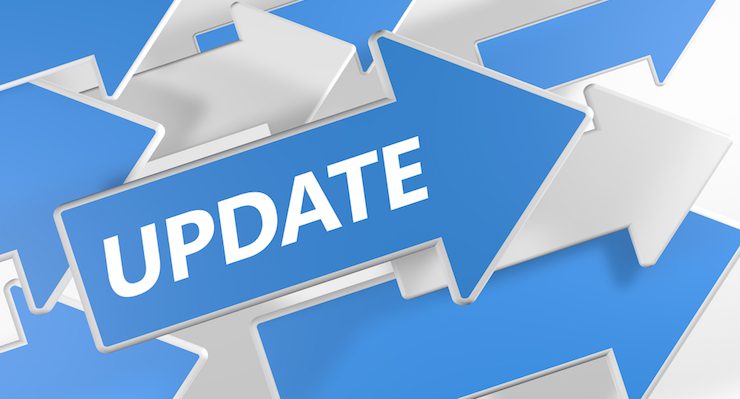 Dear Cedar Lane tenants, families and staff members,
Hi all. I want to thank those of you who have taken the time to write me a note or stop me in the hall with your best wishes over the past few weeks. Your thoughtfulness means a great deal to me. We've made steady progress on several of the things we've been working on here at Cedar Lane. We completed the door lock and hardware replacement project, brightened up the lighting in the parking lot, and successfully launched the first phase of our reopening plan. Here are the other news items I would like to share with you this week:
WELCOME DION BIJOU, DIRECTOR OF FINANCE AND ADMINISTRATION
Dion Bijou officially joined the Cedar Lane team this Monday. She is an accounting professional with more than 20 years of financial management experience. She looks forward to getting to know the great people who live at Cedar Lane. Be sure to say hello if you see her around the halls.
WHAT DO YOU WANT TO SEE IN YOUR GENERAL STORE?
Look for the General Store Survey in the lobby of your building and let us know what items the store should carry when it reopens. Also, if you are an outgoing people person, have retail experience, and are interested in working the General Store when it reopens, please call the Front Desk and ask for Tonya.
ACTIVITY SURVEY RESULTS ARE IN
Thank you to the 66 tenants who filled out the Activity Survey. The activities that received the most votes were: Live Music (44 votes); Ice Cream Socials (43 votes); Donut Socials (40 votes), Bingo (37 votes) and Bus Trips (37 votes). The top five outings were Farmers Markets, Movies, Restaurants, Events on the Square in Leonardtown and Shopping. We're sharing the results with the Friends of Cedar Lane board members to help them choose which activities to fund this year.
LARGE PRINT BOOKS ARE HERE
Thanks to Friends of the St. Mary's County Library, who donated an entire collection of large print books to Cedar Lane, and Karen King, who picked up the donated books and delivered them to our library. We appreciate you!
THE PRODUCE STAND WAS A HIT – RETURNING AGAIN MAY 13
Last week, 54 tenants took advantage of the free fruits and vegetables offered by the Southern Maryland Food Bank on the Cedar Lane patio. If you missed this great event, don't worry. The Food Bank team is coming back again on Thursday, May 13, 2021 with more free produce fresh from the farm. Mark your calendars – you can come and get your bag of produce any time between 10:30 a.m. and 12 p.m.
MEET WITH THE LIBRARIAN – MAY 14
Tenants who wish to participate in Cedar Lane's library service can meet with a librarian from the St. Mary's County Library to exchange your library books and/or discuss the types of things you like to read. The librarian will be in the Cedar Lane library from 10:30 a.m. to 11:15 a.m. on Friday, May 14, 2021. Safe social distancing will be in practice.
REMINDERS ABOUT CEDAR LANE'S PET POLICIES
We all know the value of having a furry friend. Beyond companionship, pets can also be great for your physical health and overall well-being. For the pet owners in our community, I do have a few reminders. You are responsible for keeping your pets closely leashed and under control at all times when outside your apartment, and you must prevent your pet from disturbing other tenants.
REMINDERS ABOUT QUIET HOURS – 9 p.m. to 7 a.m.
Hearing some noise from your neighbors is a common occurrence in every apartment renter's life. However, loud noises after quiet hours can make it nearly impossible for neighbors to coexist. As a reminder, I ask that all tenants lower their voices, their music and their TVs during quiet hours. Please refrain from creating any other loud noises, out of respect for others who may be sleeping.
ALL HEALTH PRECAUTIONS STILL APPLY
The CDC currently lists the Level of Community Transmission for COVID-19 in St. Mary's County as "substantial." This is a reminder of the importance of remaining vigilant and taking precautions to limit the spread of the virus. This includes things we all know like washing our hands, staying home when we're sick, maintaining a safe social distance of six feet or more from others, wearing our face mask, and avoiding large gatherings.
I hope I can count on each of you to do your part to ensure our community is a respectful, safe and COVID-free place to call home. Have a great weekend, everyone!
Sincerely, 
Eric Golden
President & CEO