This 758 square foot home features a  combination living room / dining room, storage closets, and a countertop to separate the kitchen.
The kitchen features a full array of appliances, including a refrigerator, range and dishwasher.
Each bedroom offers full walk in closets and the master bedroom has a door into the bathroom which also has a door that leads into the foyer.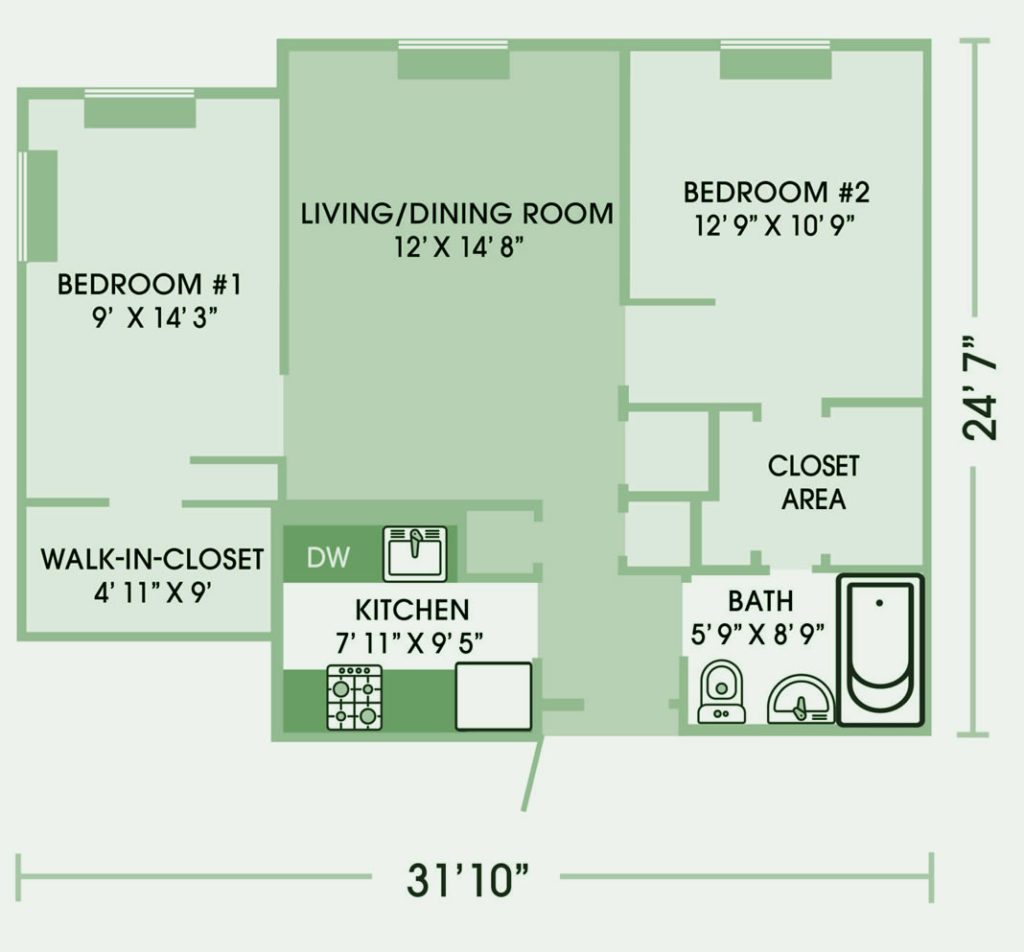 Click the floor plan for a full sized image.